Mads Emil · 01/03/2015 ·
Oh my, how time flies… Here's A Collection of Awesome to wrap up the week and the month of February.
Enjoy the full collection after the jump!
Mads Emil · 01/03/2015 ·
Kanye's had a busy week in London: debuting "All Day" at the Brit Awards, interviewed with Zane Lowe of BBC 1, issued an apology to Beck, and earlier today he performed "Only One" on the Jonathan Ross Show.
- Via.
Also, 'Ye uploaded what seems to be the new album cover on his Twitter, with the the title "So Help Me God."
Enjoy!
Kriss Créol · 01/03/2015 ·
The gritty Power/Rangers short film viewed by millions earlier this week is back on YouTube and Vimeo. According to Deadline, the film's creators have struck a deal with Saban, which owns the rights to Power Rangers, and are now free to put their short anywhere online.
Watch it above. Enjoy!
Mads Emil · 27/02/2015 ·
If you're not fed up with Kanye's media coverage yet, then enjoy this latest interview with Zane Lowe for BBC Radio 1.
About Paul McCartney:
"And be able to be involved with writing a song like that, it's just like way next to, like meeting Paul McCartney is like meeting Ralph Lauren. It's like 'whoa'. The greatest of their field, period. Of all time."
About Drizzy:
"And I couldn't have been happier. To go and shoot this video with two of the hottest rappers in the game. Well, let's be respectful and truthful. The hottest rapper and one of the hottest rappers in the game. And I fall somewhere in that, you know? In that, that field. So."
Enjoy!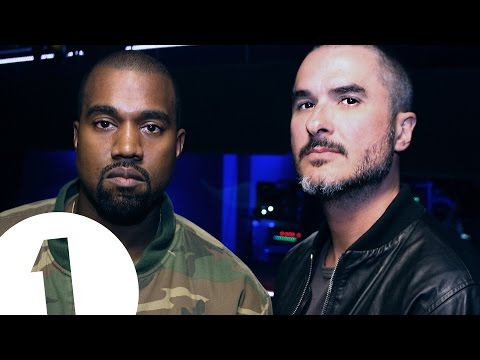 Mads Emil · 25/02/2015 ·
Ed Sheeran is making waves and getting down with funky renditions of OT Genasis' "I'm In Love With The CoCo" and Christina Aguilera's "Dirrty."
Also, Carlos Serrano has dropped off another remix – mashing JAY Z's heartbreak ballad "Song Cry" with Ed Sheeran's heartfelt "Thinking Out Loud."
Enjoy all three below!