Kriss Créol · 21/04/2014 ·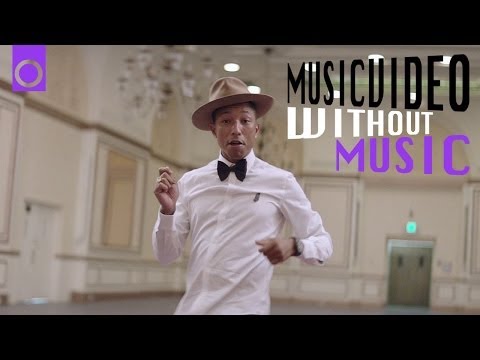 We love the musicless musicvideos. Though this one is not created by the same dude… this is such a trip to watch. BTW Pharrell's smash hit single has been No. 1 on the Billboard charts for eight weeks straight with no signs of slowing down and has over 185 million views on Youtube.
Mads Emil · 18/04/2014 ·
Another good looking Air Jordan Future.
The "Multi-Color" drops this weekend at select Jordan retailers.
Act fast!
Mads Emil · 17/04/2014 ·
After Drake's "Days in the East," OVO's PARTYNEXTDOOR dropped off his own take on Drizzy's record with the "West District" over Noah "40″ Shebib's eerie production.
We can't wait to his debut album!
Enjoy!
Mads Emil · 17/04/2014 ·
Nas has big plans for the 20th anniversary of his classic album Illmatic. In addition to issuing a re-release of the album as Illmatic XX with plenty of bonus cuts, he's completed a documentary which shows his creative process. The documentary, "Time Is Illmatic", will make its debut at the Tribeca Film Festival on Wednesday, but before that time we've received a trailer in anticipation of it. – Via.
Must see!
Enjoy!
Mads Emil · 16/04/2014 ·
Hmmm – I must say that I'm a bit disappointed with the outcome, but hey on the other hand it looks like quality items and you can't deny the Pigalle crew's swag!
Pigalle has released the first images to its basketball-inspired capsule collection with the sportswear giant. The small capsule collection centers on two pairs of Air Force 1 silhouettes, one High and one Low, both of which appear to be tastefully worn down from extensive outdoor play.
Pigalle's Creative Director Stephane Ashpool sat down with DAZED Digital to talk about his love for the game of basketball, working with Nike in the past and how their latest endeavor came about. Read the full interview here.
Kriss Créol · 16/04/2014 ·


The young homie Julius, a danish creative soul based in NYC, send through the latest promo video for him and his brother Victor's brand Sons Of William. Peep above and get your gear at sonsofwilliam.org
Kriss Créol · 16/04/2014 ·
The dutch homie Jeroen reached out on his art magazine project The Jaunt, for issue 7 they will be presenting their first trip overseas. In pursuit of inspiration and art history, Dutch artist Jordy van den Nieuwendijk, is going to travel to the City of Angels, Los Angeles. The city that has also proved itself so inspirational to one of the greatest English artists still alive, David Hockney.
Their is still prints available for sale at: www.thejaunt.net/trips
Some more info below:
"Following in the footsteps of David Hockney, Jordy will be traveling to the West Coast of the United States for his first visit to Los Angeles. To see with his own eyes how this place mesmerized and inspired the young David Hockney around 1964. Hockney went to live for a total of thirty years in Los Angeles, resulting in some of his most iconic paintings. Amongst the most famous paintings are'A Bigger Splash', 'Mulholland Drive; Road to the Studio' and 'A Bigger Grand Canyon'. To relive the journey that David Hockney experienced in his work, Jordy will be visiting these settings and locations to get as close as possible to his biggest inspiration. The work of Jordy van den Nieuwendijk has a unique vibrant aesthetic, with which he is able to catch the essence of his subject – with simple line strokes and a strong color composition. While studying at the Royal Academy of Visual Arts in The Hague, Jordy got acquainted with the English artist David Hockney, who has become a major inspiration in Jordy's work. 'My collection of books of, or about, David Hockney are definitely among my most precious possessions. His works and the way he writes about art is not only very informative but also humorous.'"