Mads Emil · 15/04/2014 ·
Wow – these are fire!!
Nike SB and Jordan Brand have teamed up with legendary skater Lance Muntaon for a set of Air Jordan 1s, which are meant to fade.
Inspired by skate pioneer Lance Mountain's design and the mismatched Air Jordan 1s he wore back in 1987, Nike SB and Jordan Brand have reapplied those signature elements into the next iteration of the popular Nike SB x Air Jordan 1.
Similar to the Nike SB x Air Jordan 1 by Craig Stecyk released back in March, the Nike SB x Air Jordan 1 by Lance Mountain will be available in very limited quantities at Nike and Nike SB retailers worldwide on Saturday, June 7th.
Want!
Mads Emil · 15/04/2014 ·
Atmosphere have dropped a video for their cleverly titled single "Kanye West."
Capturing the moments of a slightly odd, Bonnie and Clyde inspired relationship; the couple are seen with guns blazing to be robbing a convenience store and later a vintage-esque retail store.
Atmosphere's upcoming release, "Southsiders" is coming soon.
Enjoy.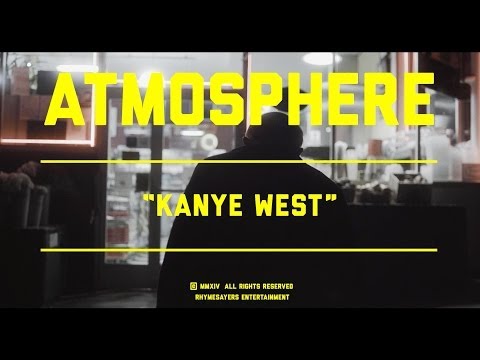 Mads Emil · 15/04/2014 ·
Wow, Coachella always makes you say: "Damn I wish I was there!"
I wanna go some time!
Enjoy some great concerts below.
Nas threw it down for the 20th anniversary of "Illmatic" and brought out Jay Z & Diddy:
OutKast killed their reunion set and gave us a taste of what's to be expected at this year's Roskilde Festival:
Pharrell threw a party and stunned the crowd with hits and guest appearances by Gwen Stefani, Diplo, Odd Future, Snoop Dogg, Nelly, Diddy, & Busta Rhymes:
A$AP Ferg brought out the Mob – including Rocky and yelled out Hip Hop throw down:
Mads Emil · 14/04/2014 ·
The North Face and Supreme have done it yet again for this Spring/Summer 2014.
This time with a full line of versatile outerwear and backpacks, both come in a matching line of colorways including solid teal, yellow, and black, or – if you are feeling rather worldly – a full-on all-over map print reminiscent of our schoolhouse days.
All of the pieces are set to hit Supreme shops in New York, LA, and London on April 17 – $338 for the jackets and $1148 for the packs.
More after the jump!
Mads Emil · 14/04/2014 ·
French Montana has dropped a video for his "Paranoid" remix featuring comrades Diddy, Rick Ross, Jadakiss, Chinx and Lil Durk.
Directed by: DRE Films and taken off of French's last mixtape, "Coke Boys 4."
Enjoy!