Mads Emil · 08/12/2013 ·
Yes – we love Kellz, yes – his new album is dope and yes – he can still sing like a king!
R. Kelly stopped by The Arsenio Hall Show last week and showed love for Nelson Mandela by performing the song he wrote for the world icon – "Soldier's Heart" followed by a medley of "Shut Up" and "When a Woman Loves." In addition to that, he also took time to discuss a diversity of subjects that includes Kelly's mother support through personal struggles, current artists he listens to as well as using food as a metaphor in song lyrics. – Via.
Enjoy much more after the jump!
Kriss Créol · 06/12/2013 ·
Our favorite Robots are back! Love this track of Random Access Memories. The video is set in a museum, this one's a tragic love story starring a Napoleonic soldier statue modeled after The Strokes' Julian Casablancas, who also appears in the flesh.
Mads Emil · 06/12/2013 ·
Oh, this is good news! If you know, then you know! ; )
Two our time's R&B/Soul Greats, Brian McKnight and Eric Benét are visiting Copenhagen next year for one hell of a soulful night!
Looking forward to this one!
Tickets are on sale here!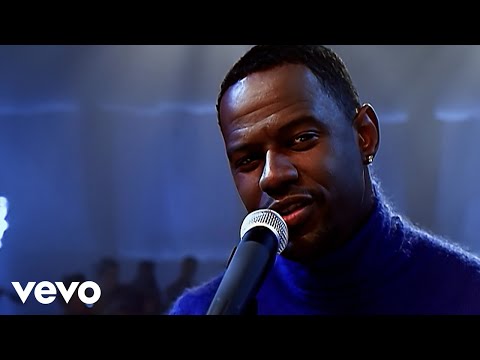 Mads Emil · 06/12/2013 ·
Today a true legend visits Le Fix Gallery, right here in Copenhagen.
Be sure to swing by and check out MODE 2's solo show from 7pm this evening.
All info below.
Kriss Créol · 06/12/2013 ·
 Jay-Z posts his infamous "Scoreboard" on his blog Life+Times:
1. Reasonable Doubt (Classic)
2. The Blueprint (Classic)
3. The Black Album (Classic)
4. Vol. 2 (Classic)
5. American Gangster (4 1/2, cohesive)
6. Magna Carta (Fuckwit, Tom Ford, Oceans, Beach, On the Run, Grail)
7. Vol. 1 (Sunshine kills this album…fuck… Streets, Where I'm from, You Must Love Me…)
8. BP3 (Sorry critics, it's good. Empire (Gave Frank a run for his money))
9. Dynasty (Intro alone…)
10. Vol. 3 (Pimp C verse alone… oh, So Ghetto)
11. BP2 (Too many songs. Fucking Guru and Hip Hop, ha)
12. Kingdom Come (First game back, don't shoot me)
Mads Emil · 05/12/2013 ·
Nelson Mandela, the revered statesman, former president and freedom fighter from Mvezo, Cape Province in South Africa - who emerged from prison after 27 years to lead South Africa out of decades of apartheid, has died late Thursday.
Mandela was 95.
We Salute You and Thank You Sir!
A true hero for mankind!
R.I.P. Madiba!
Mads Emil · 05/12/2013 ·
Oh we've been looking forward to this one!
Netflix are bringing back House of Cards with the much anticipated season 2, on Valentine's Day – February 14 next year.
Oh yes!
Enjoy.