Mads Emil · 31/03/2015 ·
Rihanna's first-ever performance of "Bitch Better Have My Money" live at the iHeartRadio Music Awards from Los Angeles on March 29, 2015.
Enjoy!
Mads Emil · 31/03/2015 ·
Images of a new collaboration between Supreme and Nike SB, one featuring the Nike GTS — a canvas silhouette originally introduced by the Swoosh in the 1990s — have been floating around online for a while now. A spread in the SHOES MASTER Vol. 23 issue of the Japanese sneaker mag has revealed that the joint venture will finally release this season, marking a departure from the Nike Sportswear collaborations that Supreme has launched the past few years. The Supreme x Nike SB GTS collection will include five colorways, with four done up in straightforward canvas builds — featuring black, white, yellow and red finishes — and a fifth variation in light indigo denim. Like the Nike SB Bruin that Supreme launched in 2009, this may presage the GTS silhouette as a regular model in the Nike SB lineup. – Via.
Stay tuned for release details.
Kriss Créol · 31/03/2015 ·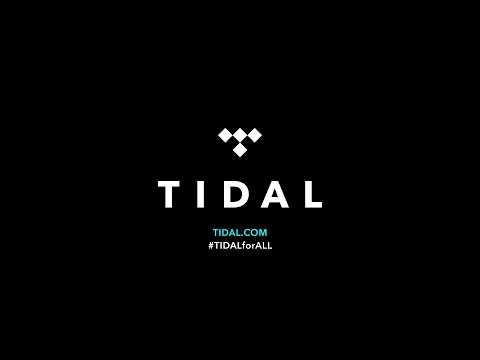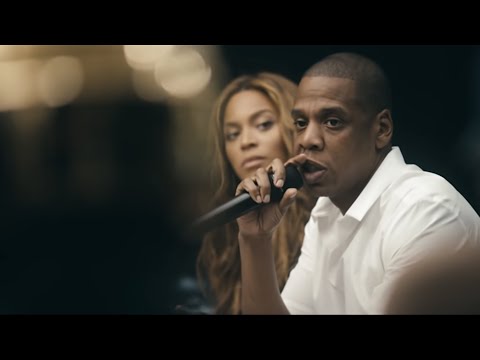 Jay Z is making some power moves today with the announcement of TIDAL, the first-ever artist owned streaming service.
"We come to you with one voice in unity," artist Alicia Keys said during the live event. "The first ever artist owned global music and entertainment platform!"
The event brought together likes of Kanye West, Daft Punk and Madonna along with a ton of hype. A clock on the service's site was counting down to the live streamed event. Many of the same artists turning their Twitter avatars blue to bring attention to Jay Z's streaming service.
"Together, we can turn the tide and make music history," Kanye West tweeted. "Start by turning your profile picture blue. #TIDALforALL"
As for the service itself, TIDAL is a subscription-based music service offering high quality music and sound.
This differs from other streaming music providers, such as Spotify, that offer both premium and free, ad-based options.
"This is a platform that's owned by artists," Jay Z said in an interview to the New York Times. "We are treating these people that really care about the music with the utmost respect." 
More info at: tidal.com
Kriss Créol · 31/03/2015 ·
Volvo Cars presents LifePaint. The best way to survive a crash, is not to crash. LifePaint is a unique reflective safety spray. Invisible by daylight, it shines brightly in the glare of car headlights. Making the invisible, visible. Find out more at www.volvolifepaint.com
Mads Emil · 30/03/2015 ·
Classic!
All the Walt Disney Pictures intro logos starting from its first appearance in The Black Cauldron up until now! – Via.
Enjoy.
Mads Emil · 30/03/2015 ·
Released in 1975, the Porsche 930 Turbo would spark the imagination and dreams of many including our friend Magnus Walker. After collecting several early Turbos and still in need of the holy grail – a first year 1975 model, he turned to the folks at Autohaus Hamilton in Australia to help him acquire 1 of 15 right hand drive examples. We met up with Magnus in the canyons, along with the current 2015 Porsche 911 Turbo, to see just how much has changed in the last 40 years for this iconic car. – Via.
Enjoy!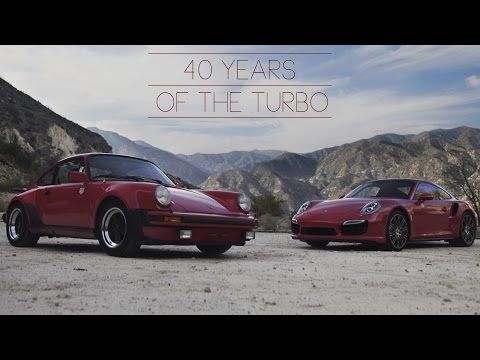 Mads Emil · 29/03/2015 ·
Jacob T. Swinney has edited and juxtaposed the first and final frames of 55 movies in an exploration of how image can communicate themes. In the video below you notice that some scenes are nearly identical, others are drastically different, and some even seem to play into one another.
Enjoy!
Kriss Créol · 29/03/2015 ·
World-famous British comedian and activist Russell Brand joins forces with acclaimed director Michael Winterbottom on a polemical documentary about the financial crisis and gross inequality we currently face.
According to Oxfam, the richest 80 people in the world own as much as the poorest 3.5 billion. It would now take 300 years for the average cleaner, cleaning the offices of his senior boss, to earn the same salary taken home by the same boss last year.
Using a mixture of documentary, interviews, archive footage and comedy, Russell Brand takes us from his hometown Grays in Essex, to the heart of London 'City' and on to the Big Apple. This daring film will shake up the world by revealing the bewildering truth about how the people at the bottom are paying for the luxuries of those at the top.