Mads Emil · 21/04/2015 ·
This docu is straight up looking like some secondrate b-movie stuff, but we'll give it a chance.
The so called Hip Hop Motivations docudrama, "The Secret To Ballin" is executive produced By Damon Dash & Kanye West.
Enjoy.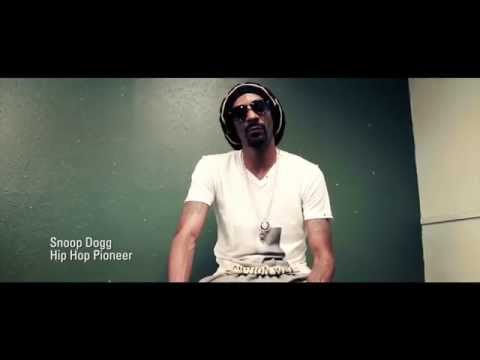 Mads Emil · 21/04/2015 ·
Just like back in the day!
Chris Brown and Rihanna surprisingly have dropped a new collaborative song, dubbed "Put It Up."
Not much info on when or what the track was recorded for, but it is presumed that it was an unreleased cut from Chris' 2014 album "X."
Enjoy.
Kriss Créol · 21/04/2015 ·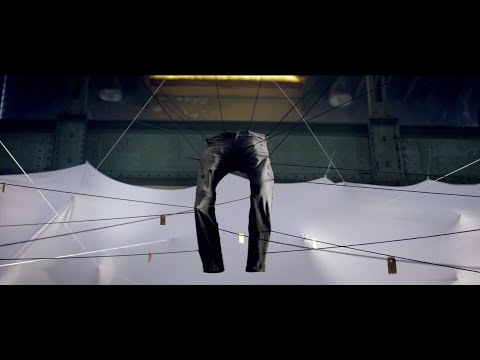 Instant vintage kits, crunchy denim and a Peruvian vicuña all feature prominently in THE JEANMAKER, which follows a celebrated denim designer – the Howard Hughes of the denim industry – hell-bent on 'out-Vintaging' the competition. But as the collection launch nears, his unwillingness to compromise leads him to personal disaster.
THE JEANMAKER is the second film in Denham's 'Explicit Remake' series in which the denim brand re-imagines cinematic classics transforming them into sharp contemporary parables.
"Working with Denham the last few years I've learned that jeanmaking is primarily about obsessing the details," says director Hugo Keijzer, who conceived the Explicit Remake series and created THE JEANMAKER with production company Mike TeeVee and writer John Weich. "But just when you think you've got this perfect uncompromised product you get
Kriss Créol · 21/04/2015 ·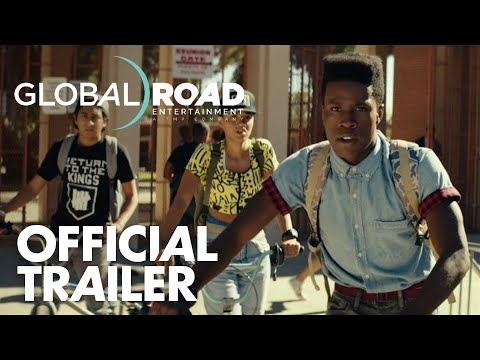 Another summer release trailer dropped. After having shown a brief trailer when the film celebrated its debut at the Sundance Film Festival in January, the official trailer for the movie has come out this past week. The trailer sees A$AP Rocky's feature film debut.
In DOPE, "Malcolm (Shameik Moore) is carefully surviving life in a tough neighborhood in Los Angeles while juggling college applications, academic interviews, and the SAT. A chance invitation to an underground party leads him into an adventure that could allow him to go from being a geek, to being dope, to ultimately being himself."
Rick Famuyiwa wrote and directed the film, and was lucky enough to get the support of some film and music heavy weights. Among the long list of supporters of DOPE you find Forest Whitaker (Producer), Pharrell Williams (Executive Producer), and Diddy (Co-Executive Producer). Furthermore Pharrell Williams contributed four new songs to the movie. DOPE is out in theatres on June 19.
Kriss Créol · 21/04/2015 ·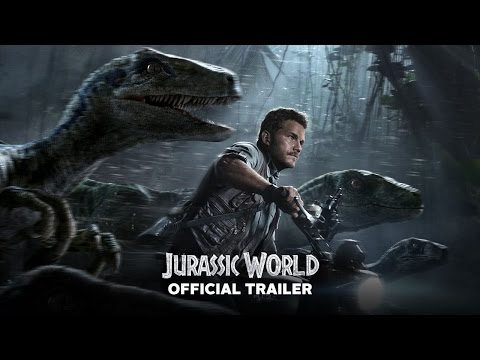 All the big summer blockbuster trailers are dropping right now. Hate it or love it… the sequels are coming. Based on novels by Michael Crichton this sequel is the fourth film installment in the Jurassic Park franchise.
Twenty-two years after the events of Jurassic Park (1993), Isla Nublar now features a fully functioning dinosaur theme park, Jurassic World, as originally envisioned by John Hammond. After 10 years of operation and visitor rates declining, in order to fulfill a corporate mandate, a new attraction is created to re-spark visitor's interest, which backfires horribly.
In theaters June 12, 2015. Directed by Colin Trevorrow. Stars Chris Pratt among others.
Mads Emil · 20/04/2015 ·
Good looking stuff as always.
Supreme continues their seasonal collaboration with The North Face as they present their goods for Spring/Summer 2015.
This time the two introduce a new version of the Dot Shot Jacket, Denali Pants, Base Camp Duffel, Day Pack and Horizon Breeze Hat.
The collection is set to drop in-store in New York, Los Angeles, London and online on April 23. 
Detailed pics. of all items after the jump.
Mads Emil · 20/04/2015 ·
Paris vs. New York is a video that compares the two equally dope cities.
Based off the popular book Paris versus New York: A Tally of Two Cities by Vahram Muratyan, the short video features visual interactive animations that highlight the strengths that each city has to offer, from espressos and Americanos to baguettes and bagels.
Enjoy!
Mads Emil · 19/04/2015 ·
We're wrapping up another week with some of all the Awesome the world has to offer.
Enjoy the full collection after the jump!
Mads Emil · 19/04/2015 ·
Our good friends
Rasmus Storm
and
Malkit Singh
have collaborated with Danish performance brand
Newline
on a capsule collection. Dubbed 
Halo, t
he collection pays tribute to Newline´s founder and legacy, and the Danish Special Forces.
It's looking very good – mashing technical functionality and urban style, making it perfect for a solid workout or a casual day in the city.
Peep many more pics. from the lookbook (shot by 
Oliver Knauer
) after the jump and get your favourite pieces
here
today.