Mads Emil · 01/12/2015 ·
Under Sandet is a new Danish movie that is making a lot of noise internationally already!
The film follows a young group of German POWs who are made the enemy of a nation, where they are now forced to dig up 2 million land-mines with their bare hands.
The movie opened the Toronto International Film Festival and the lead Roland Møller won Best Male at the Tokyo International Film Festival.
Directed by: Martin Zandvliet.
The movie premieres in cinemas this Thursday the 3rd. of December.
Enjoy.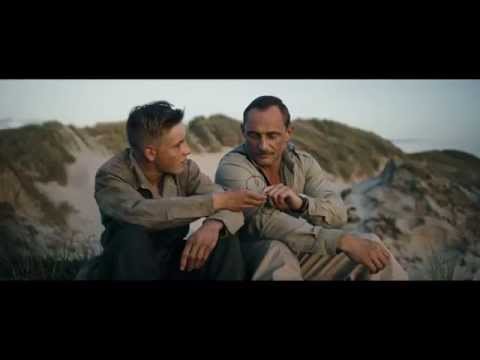 Mads Emil · 01/12/2015 ·
Following up on yesterdays tapes, here's three more for your enjoyment.
R&B-soul legend Erykah Badu has released her new tape, "But You Cain't Use My Phone." The 11-track project only features one guest contributor – her ex-boyfriend and baby daddy Andre 3000.
Get yours here.
Fabolous has dropped off his first mixtape release of the year, titled "Summertime Shootout." The project features covers of hits like Drake's "Hotline Bling" and The Weeknd's "Tell Your Friends," as well as a remix to LL Cool J's '90s hit "Doin' It," with Nicki Minaj and Trey Songz.
Get it here.
Last but not least, Trey Songz surprised us with "To Whom It May Concern," a brand new mixtape hosted by none other than DJ Drama.
Get yours here.
Mads Emil · 01/12/2015 ·
So good – so hood!
As teased back then, these beauties drop on Thursday online and in-store at the usual locations.
Mads Emil · 30/11/2015 ·
Yo, this Saturday our fam from DDS are celebrating their blog turning 5 years and have put together a solid party for your enjoyment!
Look forward to performances by UK's own Krept & Konan, Patta Soundsystem (DJ Abstract and Mr. V.I.) and Jamie Kamara, and local DJ talents including Fabian Mazur, Emil Boye, Naima, Youss, Zaggai and yours truly, Mr. Møller – who all will make sure the party stays bumping all night.
Read much more and join the party here, and secure your tickets here!
It's gon' be lit for sure!
Mads Emil · 30/11/2015 ·
As always the end of the year sees the release of loads of new mixtapes – for your listening pleasure.
Chris Brown has shared a brand new project, "Before the Party," with no-less than 34-songs and a star-studded list of collaborators.
Lil Wayne has finally dropped his latest mixtape, "No Ceilings 2." The mixtape is a sequel to 2009's "No Ceilings," and is Wayne's first compilation of music since being embroiled in record label controversy with Cash Money Records earlier this summer.
Lil Bibby has shared the third and final installment of the mixtape trilogy that has brought him all the well-deserved notoriety amongst the Chicago rap scene. Packed with fifteen cuts, Free Crack 3 is sure to fulfill all your trap needs with staggering features from Future, G Herbo, Common, R Kelly, Jeremih, & more.
Kriss Créol · 30/11/2015 ·
Cey Adams is one of the most influential people in hip-hop design. He started his career as a graffiti artist in New York before going on to work for Def Jam. He eventually co-founded his own creative agency called The Drawing Board, and has worked with artists like The Beastie Boys, Mary J. Blige, LL Cool J, Chuck D, and the Notorious B.I.G. Noisey went to his studio in SoHo to learn about his work and process.
Mads Emil · 28/11/2015 ·
The first trailer for the highly-anticipated Captain America: Civil War is out and looks like another awesome Marvel movie!
Paul Rudd's Ant-Man will make an appearance, as well as new characters like Chadwick Boseman's Black Panther and Tom Holland's Spider-Man.
Oh and that fight with Iron Man – wow!
Enjoy.