Mads Emil · 02/09/2014 ·
A new shop in Copenhagen by the name, LIAFI Studio has opened it's doors in Skt. Peders Stræde 47. The shop is a second-hand shop, selling both clothes and furniture.   
The Clothes boasts brands like, Acne Ann-d, Kitsune, Babrbara I Gorgini, Soulland, Prada, Nike, adidas and more.
Swing by and check it out.
Mads Emil · 01/09/2014 ·
Been meaning to post this one.
Just like everyone else on the planet Jimmy Kimmel was a big fan of the show Friends. In fact he loved it so much that he wrote some Friends fan fiction and he managed to get Jennifer Aniston, Courteney Cox and Lisa Kudrow to act it out with him.
Enjoy.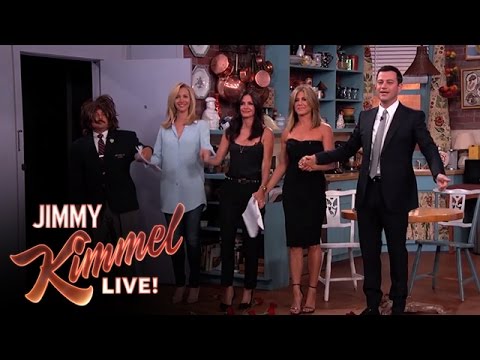 Mads Emil · 01/09/2014 ·
Our friends from Libertine-Libertine have just released their latest lookbook for the AW14 season, and as always it's looking good.
"Bringing a Thrasher spirit of yester year back to life with eruptions of colour and energy Libertine-Libertine relax into a refined sport casual look for AW14."
Enjoy more pics. after the jump.
Mads Emil · 01/09/2014 ·
Eddie Griffin has been on top of the stand-up game for nearly 25 years and is on Comedy Central´s list over Top 100 Greatest Stand-Up Comedians of all time. 
We are so looking forward to his visit to Denmark!
Be sure to grab your tickets here, as they are selling out fast!
Mads Emil · 31/08/2014 ·
Filmmaker Chris Moukarbel has packaged crowd-sourced footage from people who saw the art of Banksy firsthand into a full-length feature  – calling the technique of utilizing fan's documentation as "a city holding a mirror back up to the artist." Having pulled off notable installations like bubble letters with balloons and a Central Park stand that sold 100% authentic paintings for a fraction of what they would be worth on the resale market. – Via.
"Banksy Does New York" premieres on HBO on November 17.
The actual trailer for the HBO documentary is not out yet, however the trailer below is a Banksy recap of the event featuring footage of all his work in New York to give you an idea of the coverage:
Enjoy!