Kriss Créol · 25/07/2014 ·
Our buddy Jeroen and his art project The Jaunt, has made a nice little documentary style film about the latest issue, which features artist and painter David Shillinglaw as he visit Copenhagen and the danish country side. 
"David's trip to the Danish summer house was a much needed break for him. Instead of the usual clutter and distractions of hectic city life his five days at the summer house were filled with long walks, swimming in the ocean and being able to hear the dead silence at night. But most importantly, David rediscovered his love for nature, which is what his final print is all about, aptly titled 'Look to Nature'. In his print he summarizes the various sketches and observations he made while enjoying the Danish country side."
Kriss Créol · 25/07/2014 ·
DTLA is slowly becoming one of the most interesting places in Los Angeles, and every time we hang out there we love it more and more.  Above the grit and noise of the street, downtown Los Angeles quietly provides some of the most amazing visual detail in its buildings and public art works.
Ian Wood shot this selection of those buildings and public arts filmed across some 50 different locations in the immediate downtown area and the arts district. There are many many more locations that are not included and are equally if not more impressive.
Some of the buildings are in disrepair, some have been restored to their full glory while others have been transformed into artworks. In all of them, there is character, color and detail that makes the area a never-ending source of intrigue.
Mads Emil · 24/07/2014 ·
Remember to check out season 4 of one of our favourite time spends online - Comedians in Cars Getting Coffee with Jerry Seinfeld and friends.
All episodes released so far are available here.
Enjoy!
Mads Emil · 24/07/2014 ·
Big homie, Action Bronson is back with Episode 2 & 3 of his "Fuck, That's Delicious" for VICE's food channel Munchies.
Remember you can catch him live at Vega on August 18.
Enjoy below and get hungry!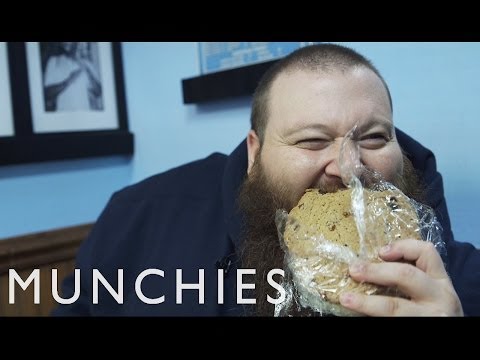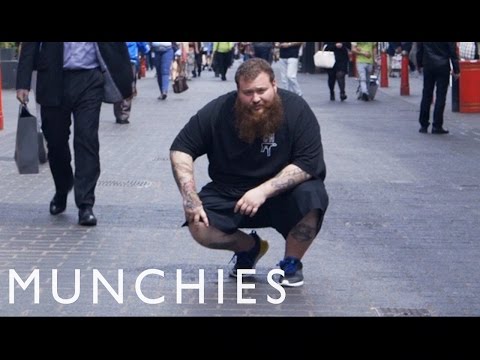 Kriss Créol · 22/07/2014 ·
You've never seen Downtown LA this empty, quite frankly because it never is! This is the result of some clever and intricate masking work by director and filmmaker Russell Houghten. Beautiful!
Mads Emil · 19/07/2014 ·
Ok, we've been looking forward to sharing this one with ya'.
Here's the low-down, our dear friends Bent Lee and Kristina Pasuna are the founders of Riots Resort, a great new brand which we are looking forward to following down the road. Riots Resort is (for now) a male fashion brand aiming at men that seek modern and simple styles in quality leather. The Riots Resort collection aims to provide confident guys with a luxurious experience for an affordable price. 
For their first collection they reached out to us, yours truly – Mads Emil and Kriss Créol for a design collaboration within the collection. And so, we have designed a graphic print (featured on crew-necks and tees available in black and white) as well as two exclusively leather designs for the collection (including the funky fresh biker jacket with blue accents).
Our inspiration comes from several sources such as the L.A. street style, the punk- and biker culture as well as the cool Nørrebro attitude; influences that all together resulted in a simple and yet delicate Scandinavian street style look.
The debut collection will be launched at select retailers (stay tuned for stockists) in November!
We can't wait to share our work with you!
Enjoy the full lookbook featuring model/musician Jacob Bech (The Minds of 99) after the jump!