Kriss Créol · 23/09/2014 ·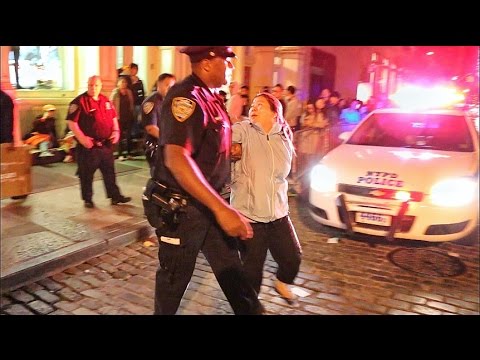 Whoa… I had no idea this was going on. Pretty ridiculous!
"Some thoughts from me (the guy who made this movie). I am a big tech nerd. I slept on the streets to get the very first iPhone, when I was a teenager I would wait all night at the mall for a new video game. For the 2013 launch of the iPhone 5s I made a short video about the lines in NYC, most of the video was of enthusiastic Apple fans, not unlike myself, eagerly waiting to get their hands on the new iPhone. There was also a percentage of line sitters that lacked all enthusiasm, one in particular was asleep with her head inside of a garbage bag. Those images bothered me, they were also the most talked about aspect of that 4 minute video. For this year's iPhone 6 launch my intention was to cover that aspect of the story – sitters there for reasons other than their enthusiasm for the product.
I don't think Apple, the community or any of the people in line for any reason were doing anything wrong. I attribute no fault for the bleak circumstances captured in this video. If there is an opportunity for easy gains by reselling the phones then by all means do it. I, also, cannot imagine Apple anticipated this or they would've better considered the roll out (they thought of everything else, including coffee for the people waiting outside).
There should be better consideration of how to prevent a system that benefits those willing to sleep on the streets, near garbage, tolerating verbal abuse.
I empathize with the ambitions of those willing to sit in line to earn. Since making the video I have read a number of stories about the iPhone 6 selling for 3 or 4 times it's cost.
Read more about the iPhone 6 Black Market in this Washington Post Article – http://wapo.st/1uY2td5
This is another great article substantiating a lot of what's seen in this video — http://appleinsider.com/articles/14/0…"
Kriss Créol · 23/09/2014 ·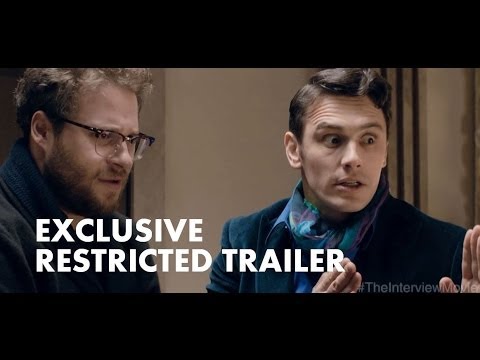 The second trailer for The Interview looks like it could be pretty entertaining!
"In the action-comedy The Interview, Dave Skylark (James Franco) and his producer Aaron Rapoport (Seth Rogen) run the popular celebrity tabloid TV show "Skylark Tonight." When they discover that North Korean leader Kim Jong-un is a fan of the show, they land an interview with him in an attempt to legitimize themselves as journalists. As Dave and Aaron prepare to travel to Pyongyang, their plans change when the CIA recruits them, perhaps the two least-qualified men imaginable, to assassinate Kim Jong-un."
Mads Emil · 22/09/2014 ·
A great X-Mas gift for a lot of men around the world for sure!
Australian-born Russell James is the primary photographer for Victoria's Secret Angels campaigns and. now James is letting us peek beyond the SFW curtain of VS's traditional ads with the aptly-named Angels. This 300-page ode to the female form is filled with classy black-and-white photos of some of the world's most beautiful ladies, including Gisele Bundchen, Rihanna, Candice Swanepoel, Lily Aldridge, Kendall Jenner, Adriana Lima, and many more. 
Pre-order here.