Kriss Créol · 29/05/2015 ·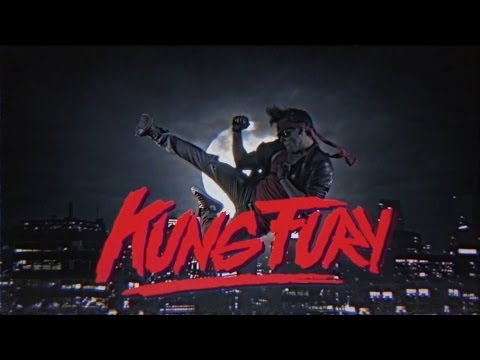 If you've been craving a dose of extreme '80s, today's your lucky day. The full throwback extravaganza, Kung Fury, has finally hit the web. Written and directed by David Sandberg, the short film features all the gravely voiceovers, synth sountrack, robots, arcades, Converse kicks, and scissor door sports cars you can possibly handle in 30 minutes. You may remember, Sandberg ran a successful Kickstarter campaign for the film back in 2013, raising more than $630,000 from upwards of 17,000 contributors.
"The film follows a kung fu cop, cut from I-Wear-My-Sunglasses-At-Night, denim-sporting 80s action hero cloth, who travels back in time to defeat the most deadly kung uu master of all time, Adolf Hitler. The pic is an unceasing barrage of the decade's notoriously over-the-top sensibilities, including a single and music video from The Hoff himself, '80s icon David Hasselhoff. Check out Kung Fury for yourself, in it's full glory below." – via
Mads Emil · 29/05/2015 ·
Thank God, now we don't need to listen to the Iggy Azalea version anymore.
Tinashe has just released a new version of "All Hands on Deck," taken off her debut album Aquarius – featuring the girl of the moment Dej Loaf. 
Enjoy for your Friday enjoyment!
Mads Emil · 28/05/2015 ·
Making an uninteresting song's video interesting.
Taking a cue from George Michael's iconic "Freedom" music video, Taio Cruz's new "Do What You Like" video features models lip syncing 25 years after the original.
Models Shanina Shaik, Yara Khmidan, Gigi Paris, Carmelia Rose, Brianna Michelle and Emily Bruhnheats all strike some poses in the extravagant Sheats Goldstein Residence in Beverly Hills.
Directed by: Ray Kay.
Enjoy.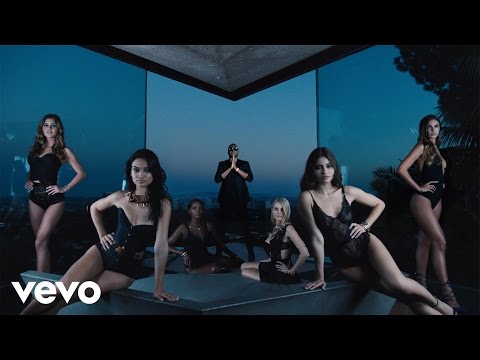 Mads Emil · 28/05/2015 ·
Ahhh Hip Hop!
Ea$y Money (formerly known as Ed Rock) has released a new track featuring Action Bronson, titiled "Go Time."
Produced by: Statik Selektah.
Enjoy.
Mads Emil · 28/05/2015 ·
Beautiful and a bit scary!
New York-based creative agency Visualhouse has created a rendering of what Manhattan's supertall skyline will look like in 2030 once all proposed skyscrapers are completed. Looking southwest from Central Park towards downtown, the panorama highlights a series of towers lining 57th Street and the Far West Side. The future is looking quite impressive indeed, with 57th Street set to be the home of the tallest buildings in the Western Hemisphere, including the likes of 432 Park Avenue, 111 West 57th Street and 217 West 57th Street, all of which will stand taller than One World Trade Center in the distance. Supertalls at the new Hudson Yards can also be sighted, as well as Manhattan West at Brookfield. Although Visualhouse states that this rendering depicts New York City in 15 years' time, you can expect this image to have largely materialized by 2020, since all the additions, save for 15 Penn, should be completed by 2019. – Via.
All that's missing now are flying cars and holograms.
Mads Emil · 28/05/2015 ·
As part of an extended series of interviews with Nick Knight and SHOWstudio presenting "the history of contemporary fashion photography as told from the subjects' perspectives," Kate Moss speaks on shooting Calvin Klein's 1993 "Obsession" campaign with her then-boyfriend Mario Sorrenti.
For more interviews with the likes of Naomi Campbell, Liberty Ross and Erin O'Connor head directly to the SHOWstudio Subjective project page.