Kriss Créol · 20/08/2014 ·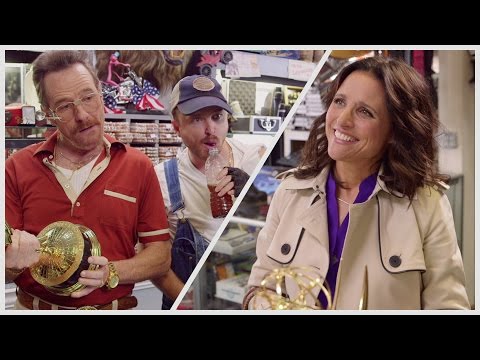 For all us Breaking Bad fans. Cranston and Paul once again play colleagues in a sketchy trade, though this time, instead of cooking blue meth, they're running a pawn shop together. The video also stars Julia Louis-Dreyfus—that makes three Emmy winners—who tries to pawn her 1996 Emmy (for playing Elaine on Seinfeld) to help pay for a private island she's bought in a fit of Celine Dion envy. Pretty good.
Kriss Créol · 20/08/2014 ·
Nike footwear tech innovations though history, neatly packaged in this smooth motion graphics video by goldenwolf.tv
Kriss Créol · 18/08/2014 ·
B L A C K is a Black & White Film Emulator App, which I just tried out. Looks great, if you want to switch up your Instagram filters. Download here.
Kriss Créol · 18/08/2014 ·
The Quickest All-Electric Supercar on Earth. An electric Shelby Daytona with 1,000 lb-ft of torque. With 500HP and 0-60MPH time of only 3.4 secs, it's no joke. More info at renovomotors.com
Kriss Créol · 17/08/2014 ·
Love the video. Directed by Ian Robertson. Great track too.