Kriss Créol · 23/08/2014 ·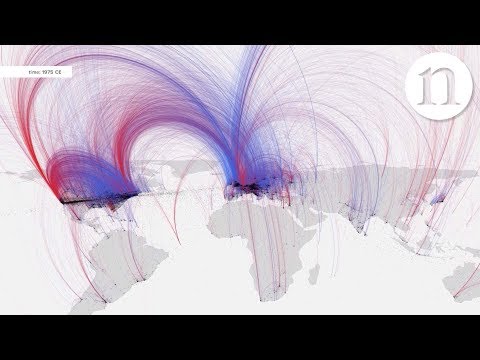 Quite fascinating visualization.
"This animation distils hundreds of years of culture into just five minutes. A team of historians and scientists wanted to map cultural mobility, so they tracked the births and deaths of notable individuals like David, King of Israel, and Leonardo da Vinci, from 600 BC to the present day. Using them as a proxy for skills and ideas, their map reveals intellectual hotspots and tracks how empires rise and crumble"
Kriss Créol · 21/08/2014 ·
adidas Originals relaunches their mi adidas customizing tool for their increasingly popular ZX Flux silhouette. The tool works via an high-resolution photo print app for the iPhone and Android, allowing users, for the first time, to apply any photographic image to the ZX Flux. Look for the app to roll out for both platforms on the 22nd of August.
Both Hypebeast and Highsnobiety got early access to the app, and teamed up with some of their favorite photographers to test it out. Check more out after the jump.
I'll be making a pepperoni pizza shoe… best believe.
Kriss Créol · 20/08/2014 ·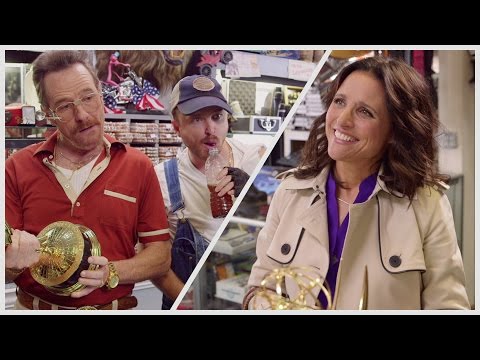 For all us Breaking Bad fans. Cranston and Paul once again play colleagues in a sketchy trade, though this time, instead of cooking blue meth, they're running a pawn shop together. The video also stars Julia Louis-Dreyfus—that makes three Emmy winners—who tries to pawn her 1996 Emmy (for playing Elaine on Seinfeld) to help pay for a private island she's bought in a fit of Celine Dion envy. Pretty good.
Kriss Créol · 20/08/2014 ·
Nike footwear tech innovations though history, neatly packaged in this smooth motion graphics video by goldenwolf.tv