Mads Emil · 31/08/2015 ·
In this amazing video from SURFING Magazine titled Teahupo'o: Du Ciel, we are treated to a never before seen ariel compilation of the infamous French Polynesia surf destination renowned for its break and glass-like waves.
Sit back and enjoy the picturesque drone footage – filmed by Brent Bielmann and life-long Hawaii native Eric Sterman.
More surf on the blog here.
Mads Emil · 31/08/2015 ·
Just awesome!
Danish-Icelandic artist Olafur Eliasson has officially opened the highly anticipated Cirkelbroen bridge in Copenhagen to public use. Crossing the city's Christianshavn canal, "it provides proximity to the water and encourages users to slow down a little and take a break" explains Eliasson.
The installation was a gift from the Nordea Foundation to the city of Copenhagen, so thank to them!
Head over to Nordea Foundation's official website for more information on Olafur Eliasson's latest project.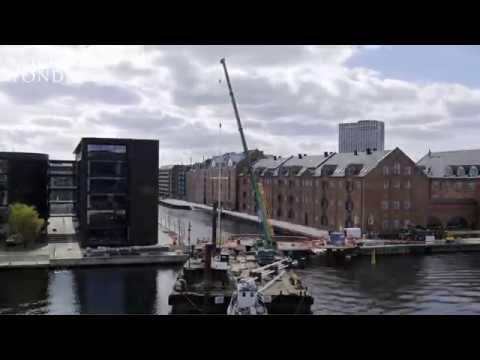 Mads Emil · 31/08/2015 ·
This weekend Travi$ Scott dropped the much anticipated "Rodeo"- his debut studio album.
Check it out!
Mads Emil · 31/08/2015 ·
Supreme has jumped on one of the world's most recognized boots, and are releasing a special collection in collaboration British, Dr. Martens. The collection is comprised of a custom 4-Eye shoe and 6-Eye boot both made of smooth, vintage leather. The shoe will be offered in three colorways: burgundy, black, and baby blue, while the boot will be available in burgundy and black.
The collection will be released on Thursday.
Kriss Créol · 31/08/2015 ·
Kanye made another sure to become legedary speech tonight at the MTV VMA's when receiving the MJ Video Vanguard Award — he finishes by announcing running for president in 2020… and drops the mic!
Full transcript of the speech after the jump!

Mads Emil · 30/08/2015 ·
It's been a while, so it's definitely time for some Awesome!
Enjoy the full collection after the jump!
Mads Emil · 28/08/2015 ·
To celebrate Stussy's triumphant 35-year anniversary, Converse worked with the iconic streetwear label to create the "Stussy 35″ collection; a duo of sneakers that embodies the "Cali vibe" we know and love from the California staple brand.
The collection officially drops August 28 at Stussy Chapter stores at $130 USD and $125 USD for the highs and lows respectively, with a wider retail release later in September.
Mads Emil · 28/08/2015 ·
Yasiin Bey returns to his OG name as Mos Def for a new track titled "Sensei on the Block."
Produced by: Ski Beatz.
Enjoy!