Mads Emil · 01/02/2015 ·
More from the always busy Big Sean.
Oh, God – what a line-up! 
"Fuck a vacay I feel better at work!"
ENJOY!
Mads Emil · 01/02/2015 ·
Meek is out of jail and back with a new banger.
The track will featured on the upcoming, "Dreams Worth More Than Money."
Enjoy.
Kriss Créol · 01/02/2015 ·
Newcastle once again sneaking into the Super Bowl ad buzz without a big budget. This time they got 37 brands to all chip in. Amazing.
"It's the most exciting, most jam-packed, most fiscally responsible big game ad ever. It's Newcastle's Band of Brands big game ad, featuring 37 of the universe's best brands… and a dental office in Pittsburgh. #BandOfBrands"
Only place they could afford live TV broadcast during the big game was in Palm Springs! : )
Watch the Call for Brands and teaser after the jump.

Kriss Créol · 31/01/2015 ·
Meanwhile in Syria the war rages and nearly 4 million people are refugees in need of help to survive. UNHCR gives people fleeing protection, shelter and supplies. Become a monthly donor to www.fnflykting.se
Kriss Créol · 29/01/2015 ·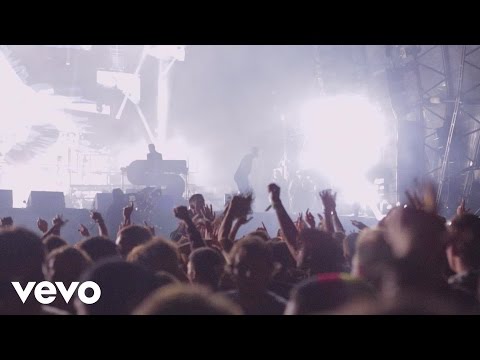 If you need a break from Fashion Week this coming Friday, or just want to hit the dance floor. Then you're in luck. We have 3×2 tickets up for grabs for CHASE & STATUS at Amager Bio (Øresundsvej 6), on Friday the 30! 
Here's what you gotta do to win. Head over to our Instagram here (follow of course!) — LIKE the Chase&Status picture and TAG 1 friend you would like to bring! That's it. Easy Peasy. We'll pick the 3 winners randomly on Friday morning. Good luck! – CB
After having appeared twice at ROSKILDE FESTIVAL in 2011 and 2013, CHASE & STATUS returns to Copenhagen on January 30! Pharrell Williams has called them "the most interesting producers in the UK", Rihanna has stated that they form the backbone of her "Rated R" album, and fans of the DJ Duo counts among others Jay-Z and DJ colleagues Pendulum. 
Kriss Créol · 29/01/2015 ·
"Introducing the Moment Case; the fastest way to take better pictures with your phone. We've spent the last five months working on this product and we think you're going to love it."
If you're looking to step up your IG game, you might want to consider supporting the kickstarter for the Moment Case for iPhone 6. Granted there is a ton of options for external lenses for iPhone, but I haven't seen anything that connects hardware, app and lenses quite like this.  — and it also looks super cool!
Kriss Créol · 28/01/2015 ·
I've been playing around with SnapChat's new Discover Feature today, and it's pretty damn cool. I've said this before, SnapChat is in my mind the social media tool that's making all the right moves right now. With the relative new stories addition and now this discover feature, it's becoming one of the few apps that I check multiple times a day. Chapeau to the young Snapchat team for innovating. Maybe they will live up to their $10 billion valuation. Watch the video above for more insight into the Discover functionality.