Mads Emil · 20/04/2015 ·
Good looking stuff as always.
Supreme continues their seasonal collaboration with The North Face as they present their goods for Spring/Summer 2015.
This time the two introduce a new version of the Dot Shot Jacket, Denali Pants, Base Camp Duffel, Day Pack and Horizon Breeze Hat.
The collection is set to drop in-store in New York, Los Angeles, London and online on April 23. 
Detailed pics. of all items after the jump.
Mads Emil · 20/04/2015 ·
Paris vs. New York is a video that compares the two equally dope cities.
Based off the popular book Paris versus New York: A Tally of Two Cities by Vahram Muratyan, the short video features visual interactive animations that highlight the strengths that each city has to offer, from espressos and Americanos to baguettes and bagels.
Enjoy!
Mads Emil · 19/04/2015 ·
We're wrapping up another week with some of all the Awesome the world has to offer.
Enjoy the full collection after the jump!
Mads Emil · 19/04/2015 ·
Our good friends
Rasmus Storm
and
Malkit Singh
have collaborated with Danish performance brand
Newline
on a capsule collection. Dubbed 
Halo, t
he collection pays tribute to Newline´s founder and legacy, and the Danish Special Forces.
It's looking very good – mashing technical functionality and urban style, making it perfect for a solid workout or a casual day in the city.
Peep many more pics. from the lookbook (shot by 
Oliver Knauer
) after the jump and get your favourite pieces
here
today.
Mads Emil · 19/04/2015 ·
Small documentary on the rise of social media and its influencers.
Featured are our friends Rasmus Storm, Guillaume Salmon, Denise and Johanna from CIFF and many more.
Enjoy for your Sunday entertainment.
Mads Emil · 19/04/2015 ·
RiRi gets political with her latest video, which we've been meaning to post.
Directed by: The Uprising Creative.
Enjoy!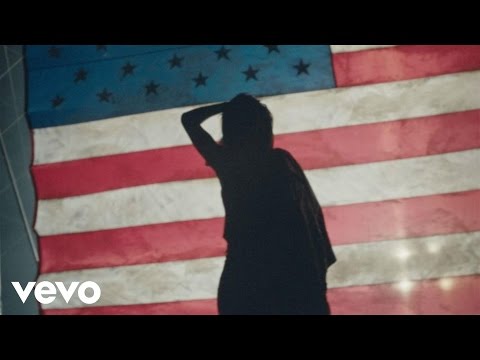 Mads Emil · 19/04/2015 ·
Good to see Jamie Foxx back in action with comedy and singing.
Enjoy the great clip from Jimmy Kimmel Live below.